Do You Have a Question We Can Help With?
Our Hospital
Established in 2011, Berwick Springs Veterinary Hospital is a member of the Australian Veterinary Association and combines the latest advances in veterinary medicine with good old fashioned service and care. The clinic is perfectly positioned to serve the pets of Clyde North, Clyde, Berwick, Narre Warren South, Cranbourne and surrounding suburbs.
Our aim is to help you understand your pet's health and to inform you about the various options available to improve your pet's quality of life. In this way we hope to assist you in making personal decisions which are right for both of you. That's what "Quality care, Peace of Mind" is all about.
Meet Our Team
At Berwick Springs Veterinary Hospital our team of veterinary health professionals has the expertise and experience you need for peace of mind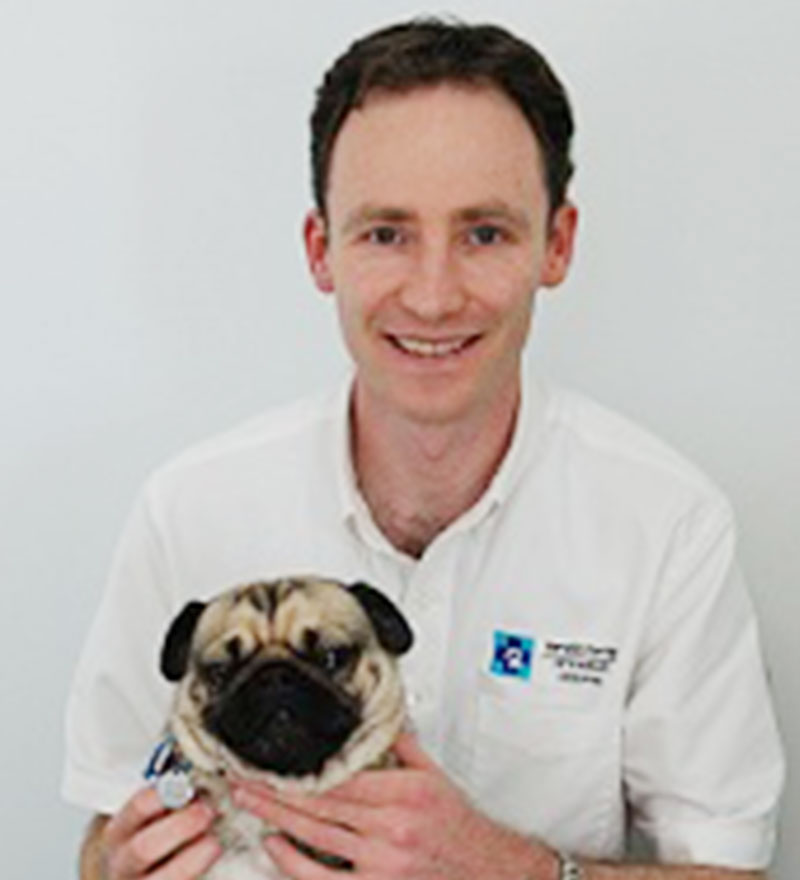 Veterinary Surgeon
Neil graduated in 1998 from the University of Melbourne and since then has worked exclusively as a small animal practitioner. After starting out in an established small animal hospital in the south eastern suburbs of Melbourne, the travel bug soon hit and he travelled and worked throughout the United Kingdom before returning to practice in Melbourne's eastern suburbs. Neil strives for excellence in everything he does and to support this has undertaken advanced study in radiology (X-rays) and surgery. He also has a special interest in ophthalmology (eyes). Neil has spent time with some of Melbourne's leading specialists to ensure he is up to date with the latest advances in veterinary medicine.
In his spare time Neil and his wife Deborah are kept busy looking after their three boys Lucas, Flynn and Patrick. His family is completed by a pug named Leroy, a ginger cat named Leo and Deborah's horse Billy. Neil is a keen home renovator and sportsman/sports fan.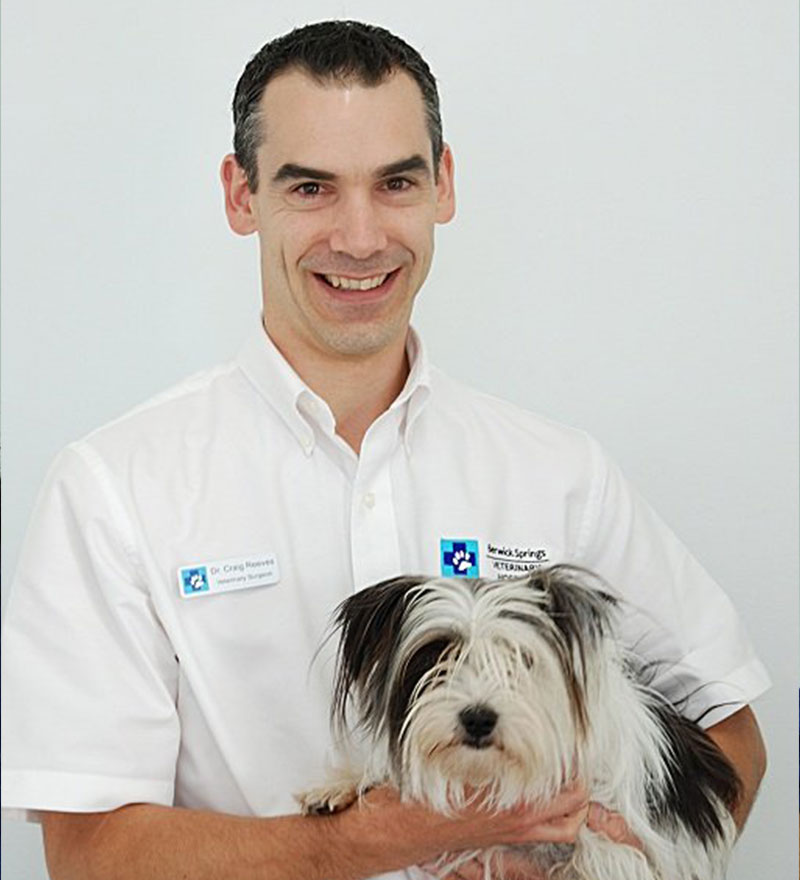 Dr. Craig Reeves
BVSc(Hons), BAnSc, MANZCVS(Surgery)
Veterinary Surgeon
Craig graduated from the University of Melbourne in the same class as Neil with degrees in Veterinary Science and Animal Science. He has spent many years working at one of Melbourne's leading veterinary hospitals where he developed keen interests in surgery, ultrasonography and oncology (cancer care) which he continued during a 2 year stint working in England. In 2007 he was admitted as a member of the Australian College of Veterinary Scientists in recognition of his advanced training and proven expertise in canine and feline surgery and he also achieved accreditation as a PennHIP radiologist. Craig is a very accomplished ultrasonographer and has undertaken international training in this discipline. He has accepted ultrasonography and surgical referrals from other veterinary practices for many years.
Craig is a family man and keen gardener. He and his wife Linda have two boys, a girl and a Cavalier King Charles Spaniel called Rauri. He is joining the resurgence in home-grown produce with a productive veggie garden, orchard and berry collection.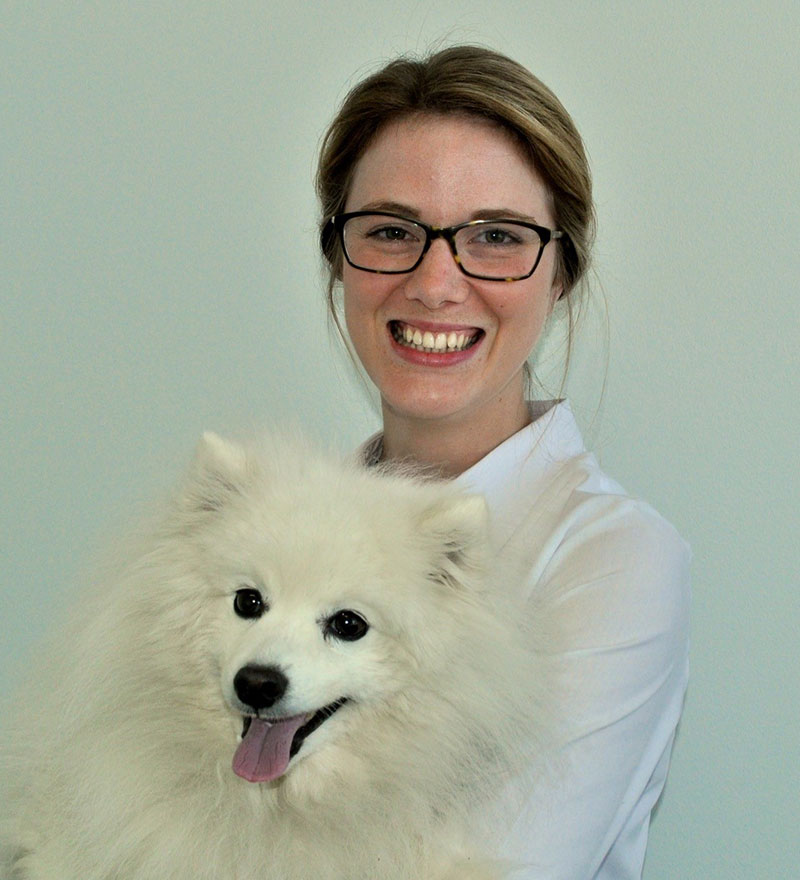 Dr. Jacqui Escobar
BVSc(Hons)
Veterinary Surgeon
Dr Jacqui graduated from the University of Melbourne in 2012 with first class honours. She started her veterinary career at a busy small animal practice in Geelong, before making the big move to the UK in 2015 to work and travel Europe. Jacqui spent a great two years getting to know the pets of East London and establishing herself as an experienced veterinarian. She is now very happy to have moved home to Melbourne in 2017 and is enjoying getting to know all of our lovely clients and patients.
Jacqui enjoys practicing a high standard of veterinary medicine and has a special interest in internal medicine, dentistry and preventative healthcare. She is passionate about the human-animal bond and giving clients peace of mind with regard to the health of their furred family members.
In her spare time Jacqui loves getting outdoors on hikes, spending time with her Japanese Spitz Ki-Adi (pictured) and catching up with all the friends and family she has missed while overseas.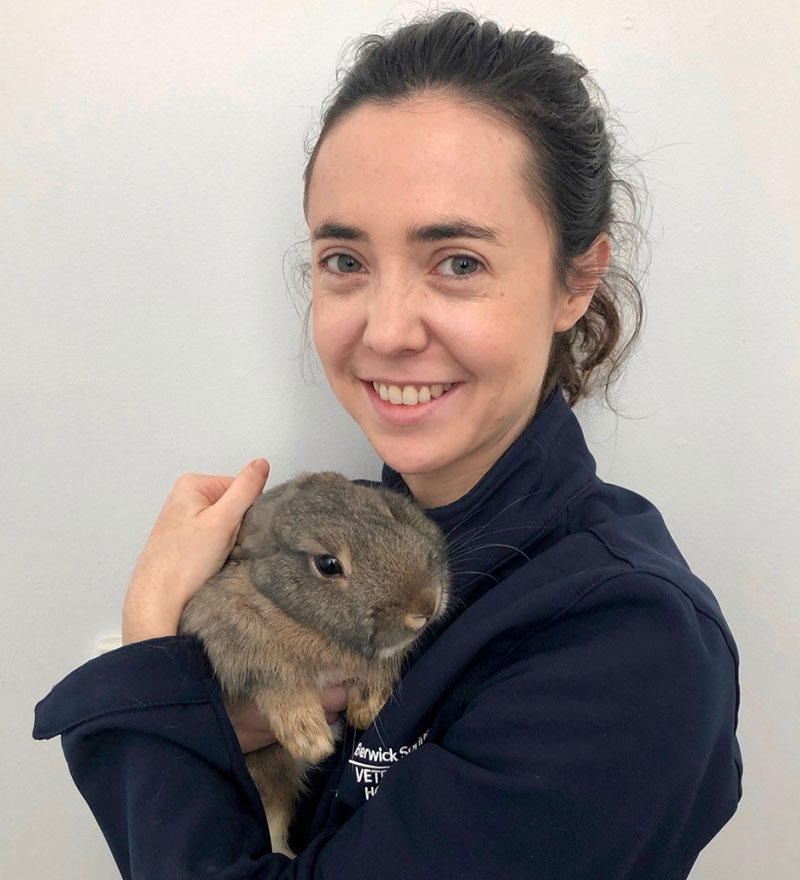 Dr. Kate Brighton-Grodeck
BVSc
Veterinary Surgeon
Kate graduated from the University of Melbourne in 2012, and spent her initial years as a small animal veterinarian working in the outer northern suburbs of Melbourne. She enjoys the diversity of veterinary practice and the wide range of furry characters that come with it (that's referring to the pets of course!).
Kate has a particular interest in clinical pathology (laboratory testing and interpretation), and how this aids our understanding of, and guides us in how best to treat our pets' illnesses.
When not caring for others' pets, Kate enjoys travelling, a wide range of adventurous outdoor activities, yoga and trying out new musical instruments.
Veterinary Surgeon
Originally from the Eastern suburbs of Melbourne, Erina graduated from The University of Sydney in 2021. She promptly returned home to Victoria to begin her career with a special interested in feline medicine and behaviour, and hopes to one day pursue specialisation in feline medicine. Erina is a strong advocate for pet mental health and enjoys employing a range of low-stress techniques that help to provide more positive clinical experiences for patients.
Erina's hobbies include reading, writing, and digital art, and when the weather permits, enjoys camping and boating with family.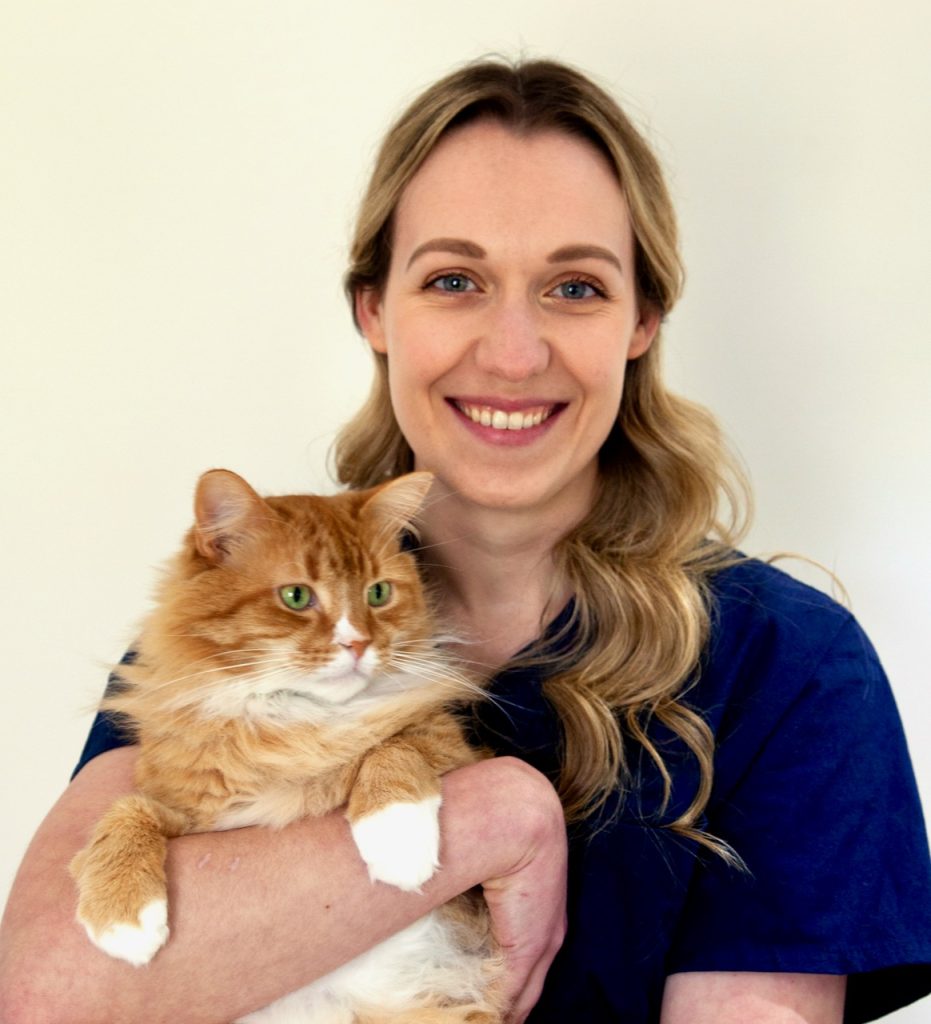 Dr. Hannah van de Steenoven
BSc, DVM, MANZCVS(Feline Medicine)
Veterinary Surgeon
After graduating from the University of Melbourne in 2016 Hannah initially spent a year working in mixed practice before moving back to Melbourne and working as a small animal veterinarian in a busy general practice. During this time she completed a Feline Medicine Course with the University of Sydney. Hannah spent the next 3 years working as an Emergency & Critical Care veterinarian in two referral hospitals in Melbourne and in 2022 was admitted as a member of the Australian and New Zealand College of Veterinary Scientists for her expertise in Feline Medicine.
Hannah is a skilled surgeon, has additional training in ultrasonography and a special interest in feline dentistry and senior cat healthcare. While Hannah grew up with and loves dogs, her four cats currently outnumber her and her husband. In addition to being a self confessed crazy cat lady, Hannah also enjoys gardening and reading.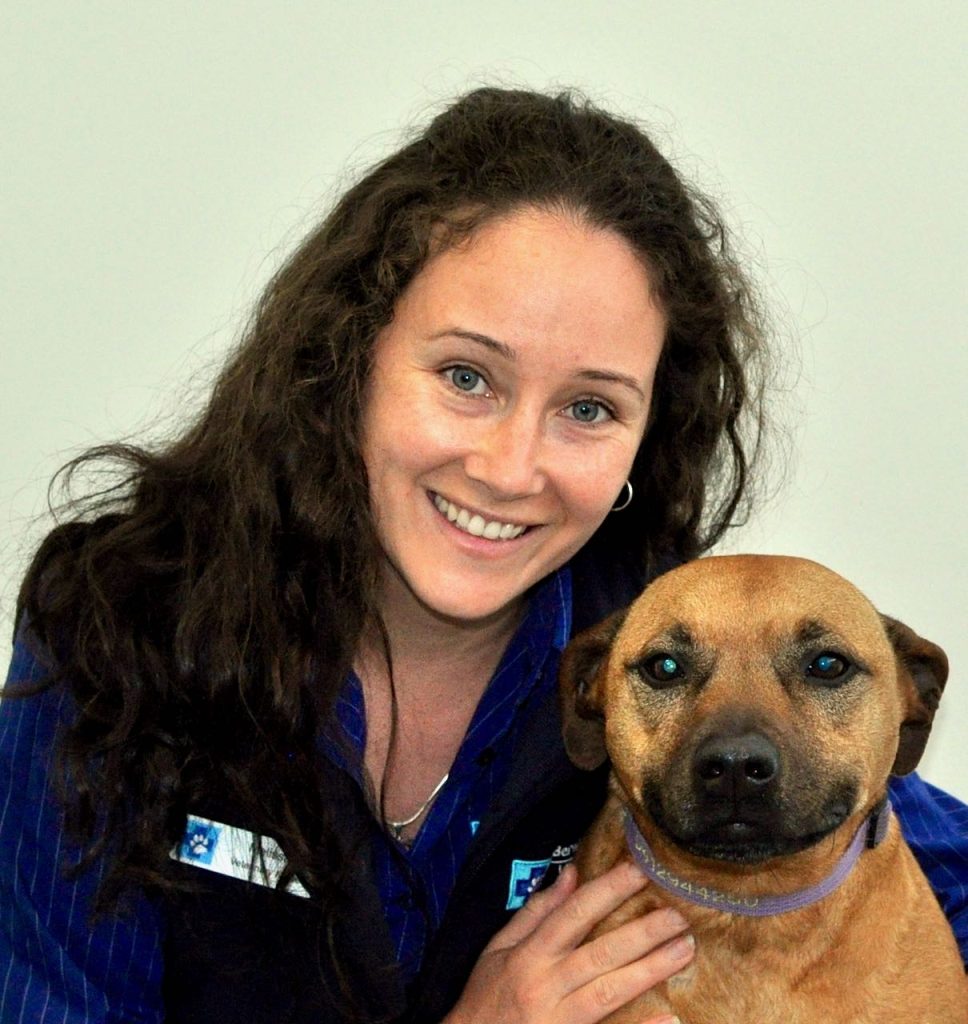 Melissa Rebbechi
Cert IV VN, DVN(General), DVN(Surgical)
Veterinary Nurse and Practice Manager
Melissa is an exceptionally experienced veterinary nurse who has worked in both general practice and also emergency and critical care nursing before stepping up to the role of practice manager at Berwick Springs Veterinary Hospital. After completing her Certificate 4 in Veterinary Nursing in 2005, Melissa went on to achieve a Diploma in General Practice Veterinary Nursing followed by a Diploma in Surgical Nursing as well. This is the highest Veterinary Nursing qualification available in Australia and is achieved by very few career nurses.
After starting her family, Melissa was looking for a healthy work – life – family balance and found that our practice philosophy suited her perfectly.
In addition to spending time with her young family, Melissa also enjoys horse riding and scuba diving. She has 3 cats named Mister, Rampage and Bella and a Staffy cross called Penny.
Tiffany Walsh
BEnvSc, Cert IV VN, Cert IV CAS
Veterinary Nurse
Tiffany has been a qualified Veterinary Nurse since 2009 and has worked with both small and large animals in South Gippsland where she grew up, before joining BSVH when the clinic first opened. Tiffany is a qualified behavioural trainer who has completed her Certificate 4 in Companion Animal Services through the Delta Institute.
Her other passion is wildlife, and she completed a Bachelor of Environmental Science (Wildlife and Conservation Biology) at Deakin University in 2014. She shares her home with Banjo the Border Collie, 3 green tree frogs and of course, her husband and daughter Charlotte.
She spends her spare time running around after her daughter (as most parents do) and preparing for her new arrival.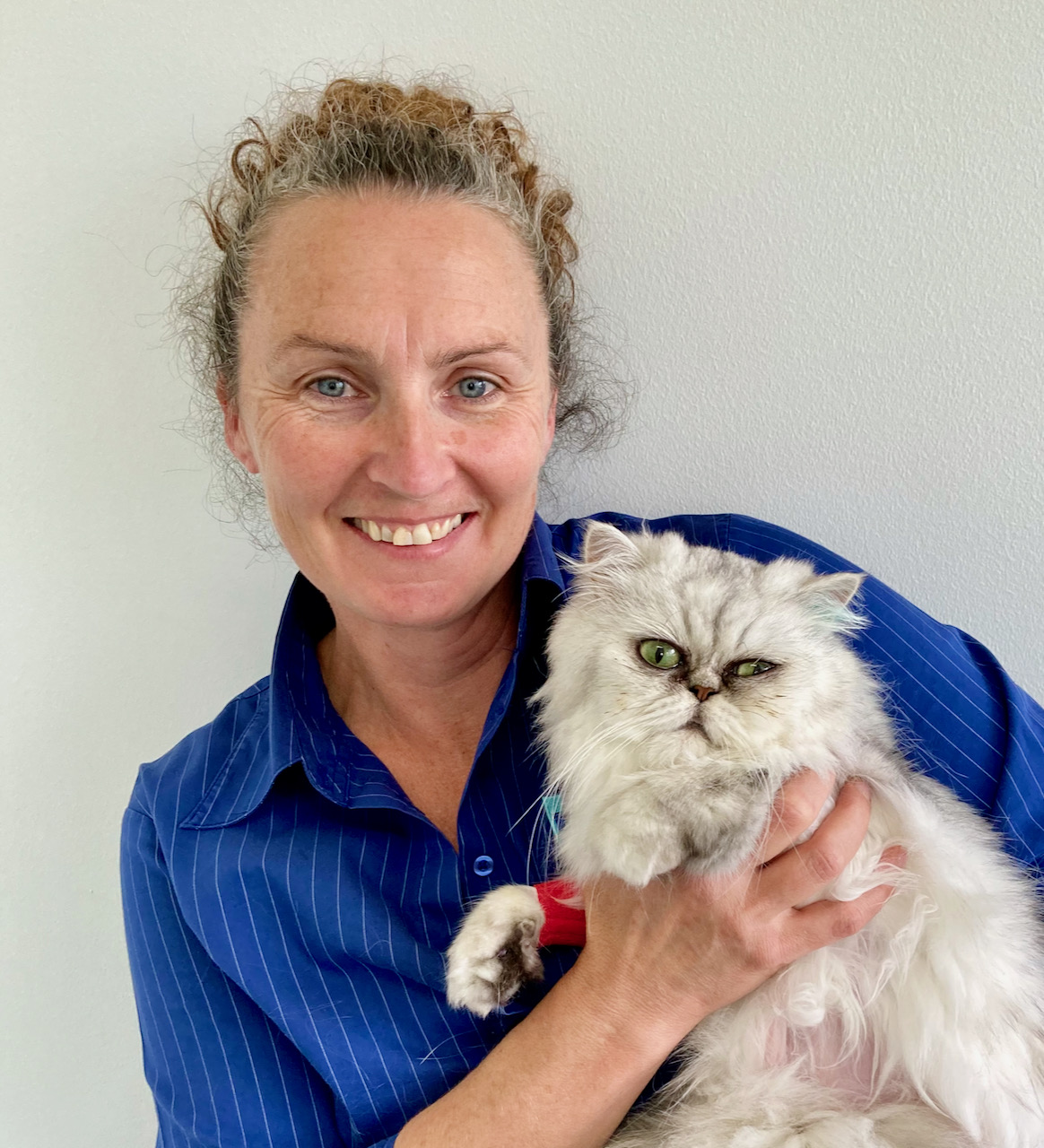 Veterinary Nurse
Sam is a qualified vet nurse with decades of experience in small animal veterinary clinics. In addition to this she has previously run her own dog behaviour business. She enjoys looking after her own pets, renovating and travel.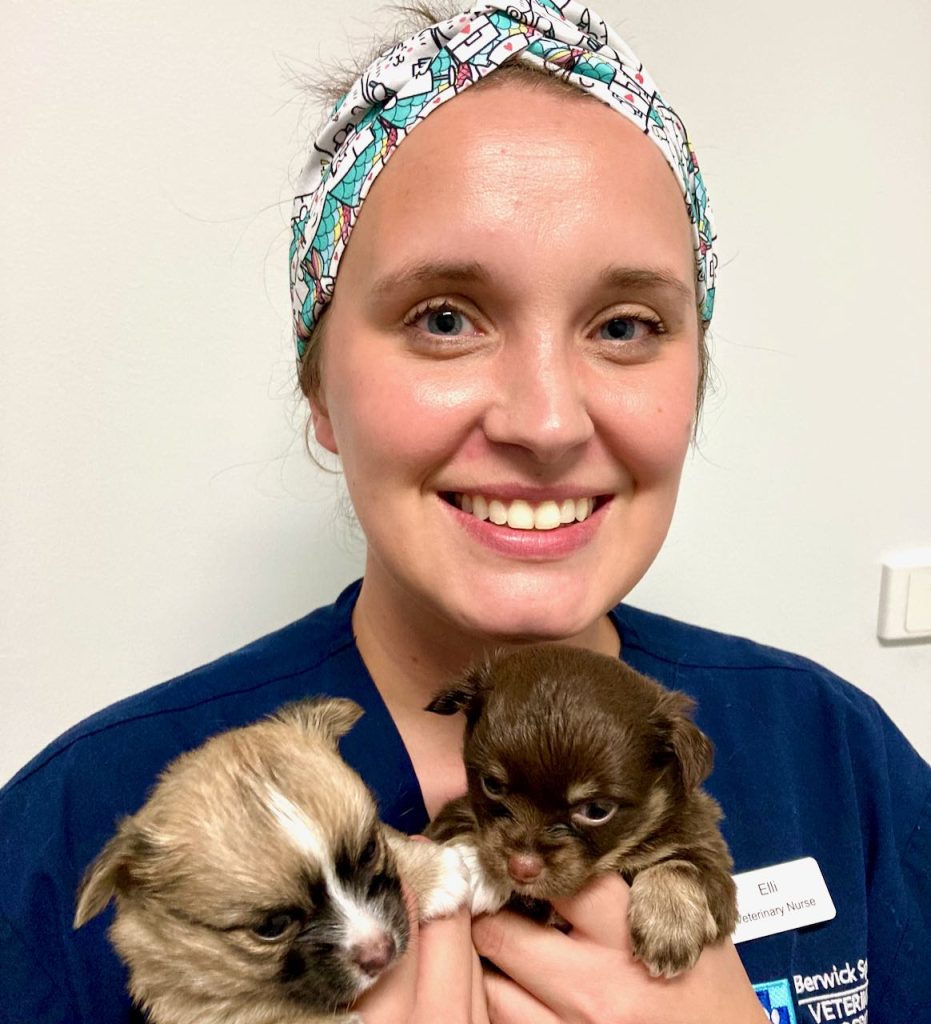 Veterinary Nurse
Elli grew up in Germany before marrying an Aussie boy and moving to Australia. She worked for several years in small animal practice in Melbourne prior to joining th BSVH team. Elli has a special interest in surgical nursing.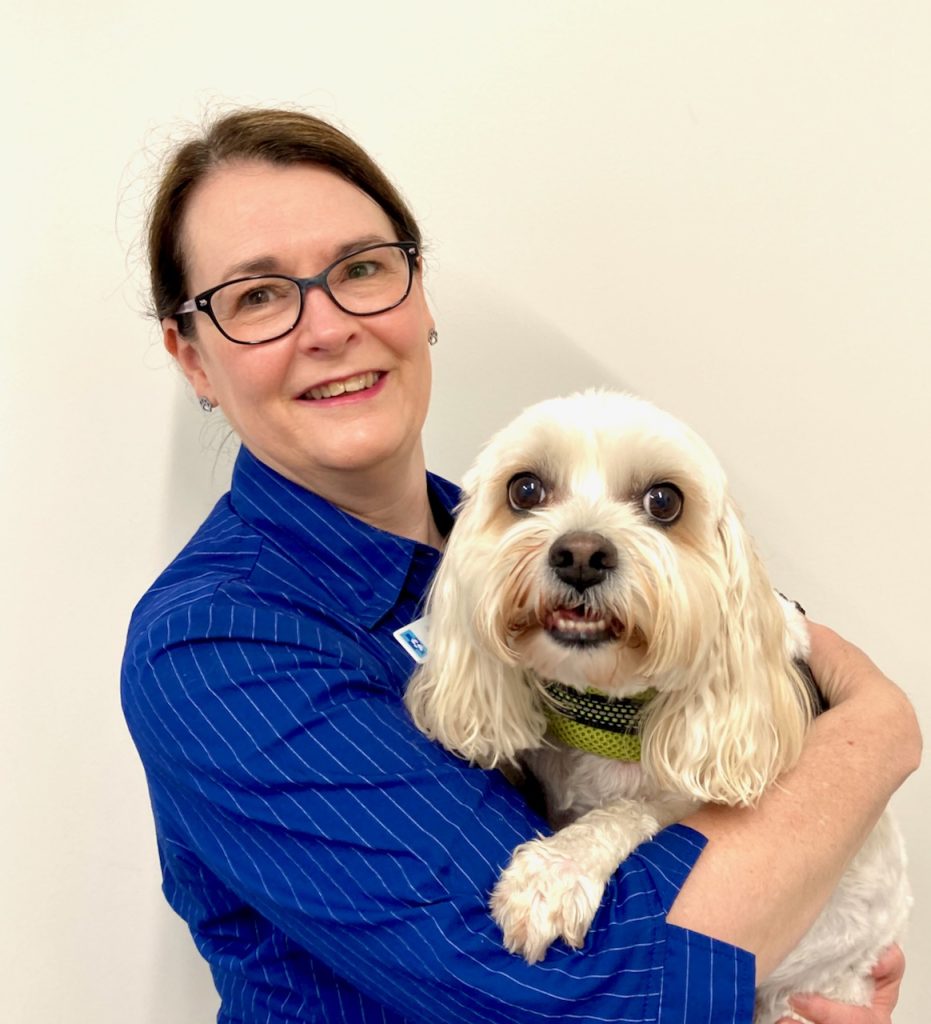 Veterinary Nurse
After many years of customer service experience in other fields, Jane has been working in the Veterinary Industry since 2013 and enjoys all aspects of her role. She loves caring for patients and their families.
When not at work she enjoys yoga, and spending time with her husband, grandson Ted and Bradie the family Cavoodle.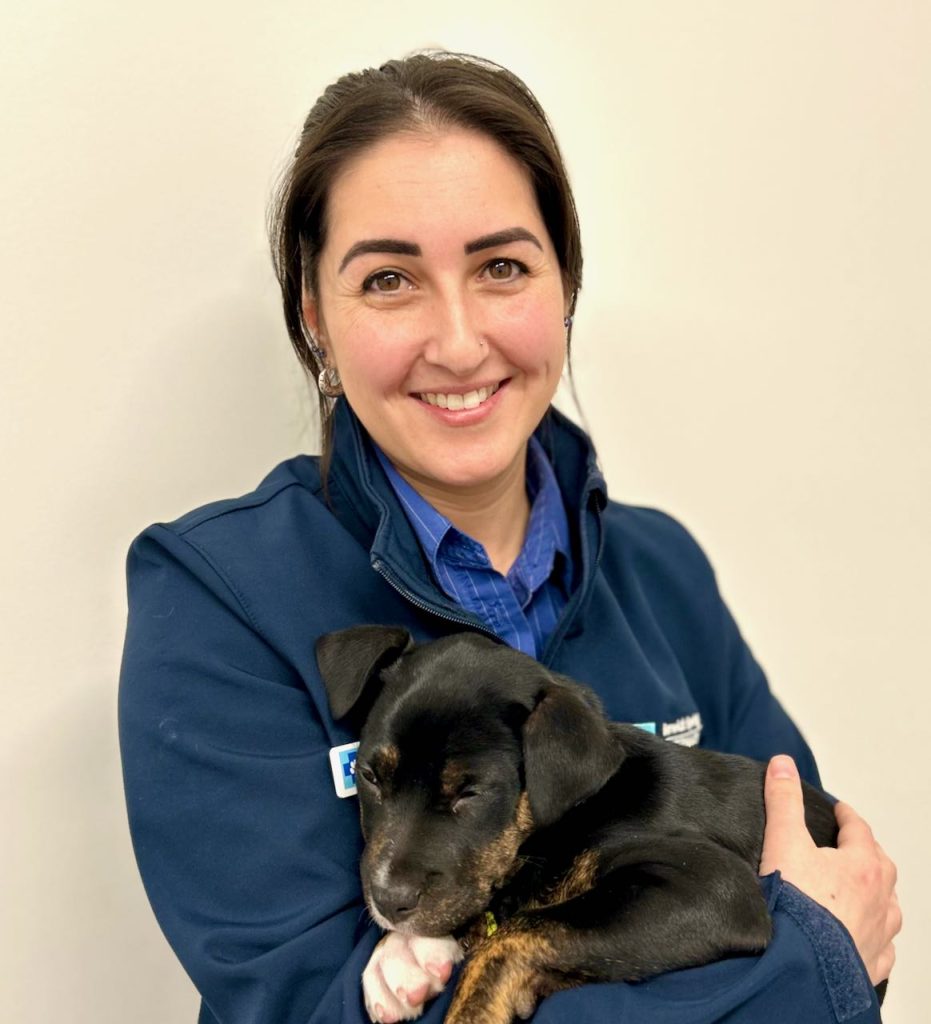 Danielle Taylor
Cert IV VN, Cert IV Fitness
Veterinary Nurse
Danielle is a highly experienced veterinary nurse who has worked in a range of small animal practices around Melbourne in addition to working in a specialist emergency centre. Although she enjoys all aspects of veterinary nursing she has a particular interest in improving the quality of life for older pets.
Danielle juggles her career with being a great Mum to her two young children.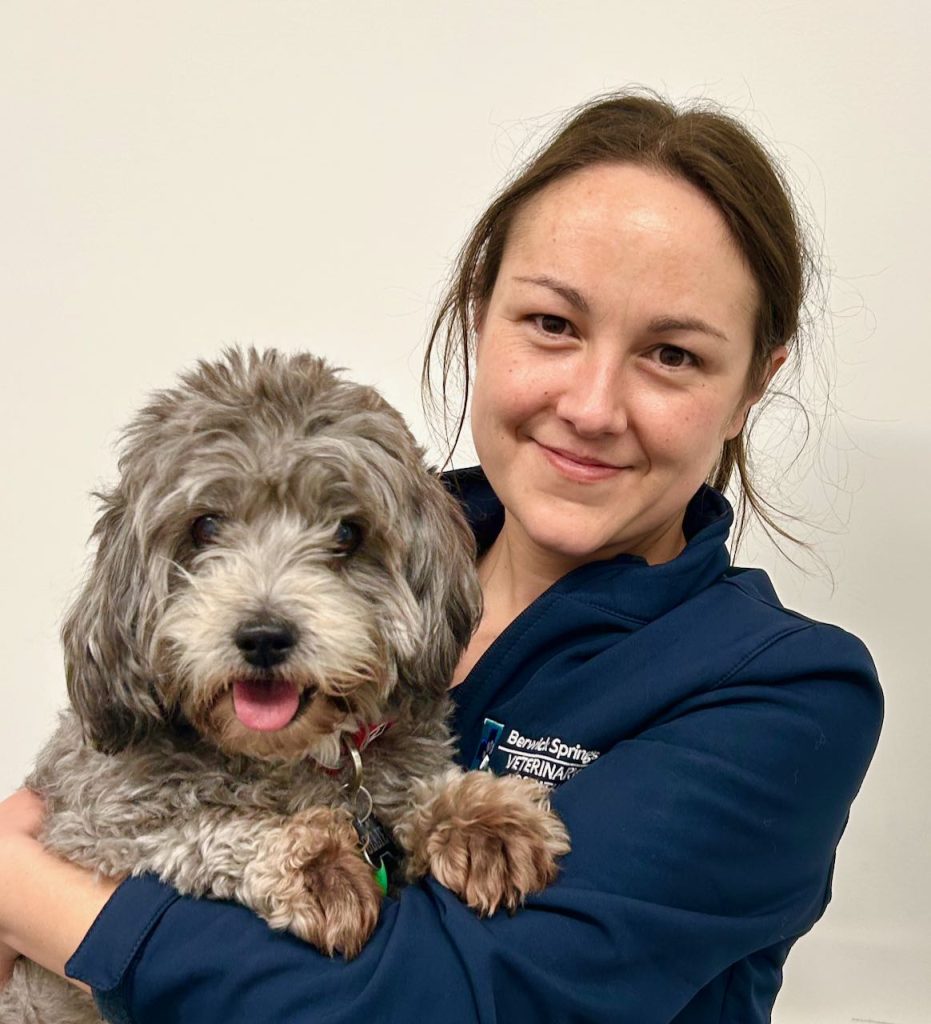 Emma Johnson
NZ Nat Cert VN
Veterinary Nurse
Emma is a fully qualified veterinary nurse who undertook her training in New Zealand before moving to Australia. Prior to joining the team at Berwick Springs Veterinary Hospital, she worked with small and large animals in a busy mixed practice in Gippsland.
Emma's passion is surgical nursing and she has a soft spot for big cats. In her spare time, you will find Emma hiking, trying out new coffee shops and spending time with her partner and Maine Coon named Egbert.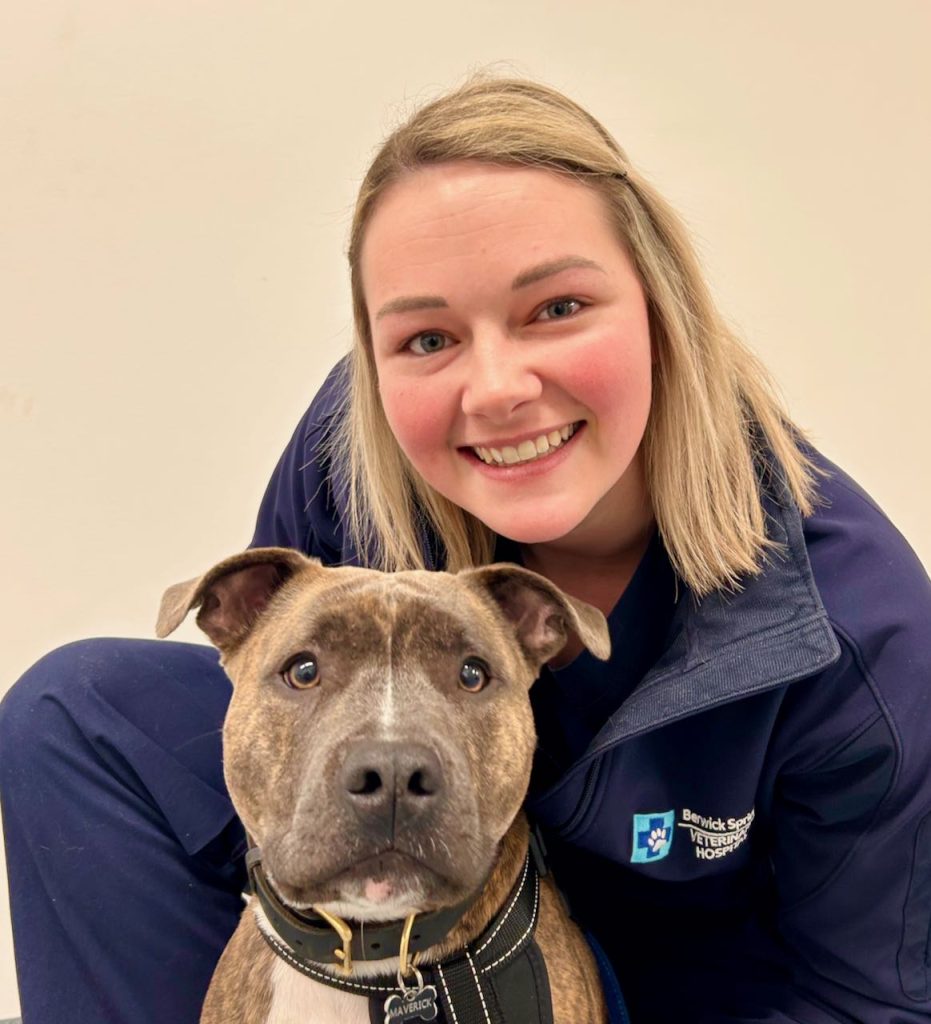 Veterinary Nurse
Bree has been a veterinary nurse since 2017 and has recently completed her full nursing qualification through Tafe Gippsland. She has developed a special interest in surgical nursing and also puppy behaviour which she puts to good use as our puppy school trainer.
Outside of work, Bree enjoys spending time with her husband and Staffy Maverick. She keeps fit by going to the gym and doing PT boxing classes.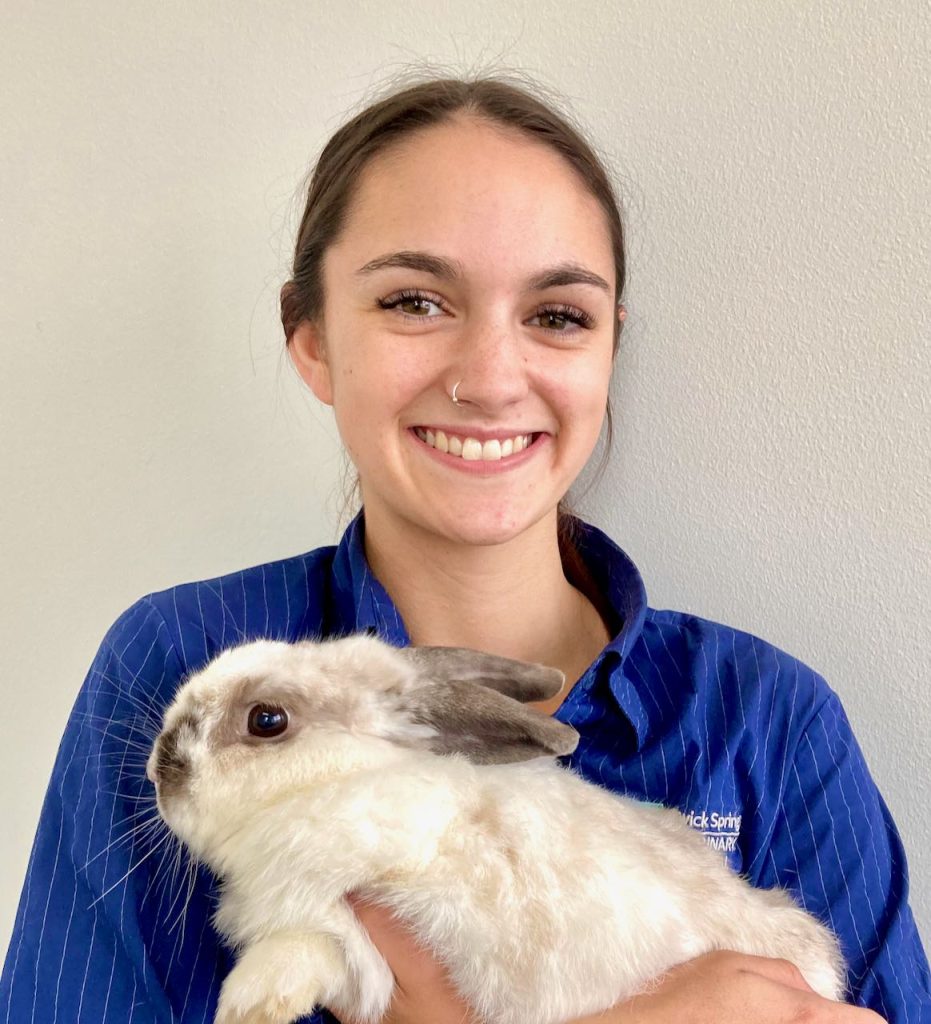 Trainee Veterinary Nurse
Ebony joined the Berwick Springs Veterinary Team to widen her experience and finish her veterinary nursing qualifications after starting her career in a cat only clinic. In addition to vet nursing and studying, Ebony somehow also finds time to run an animal welfare organisation which rescues, treats and rehomes a wide range of animals in need of care.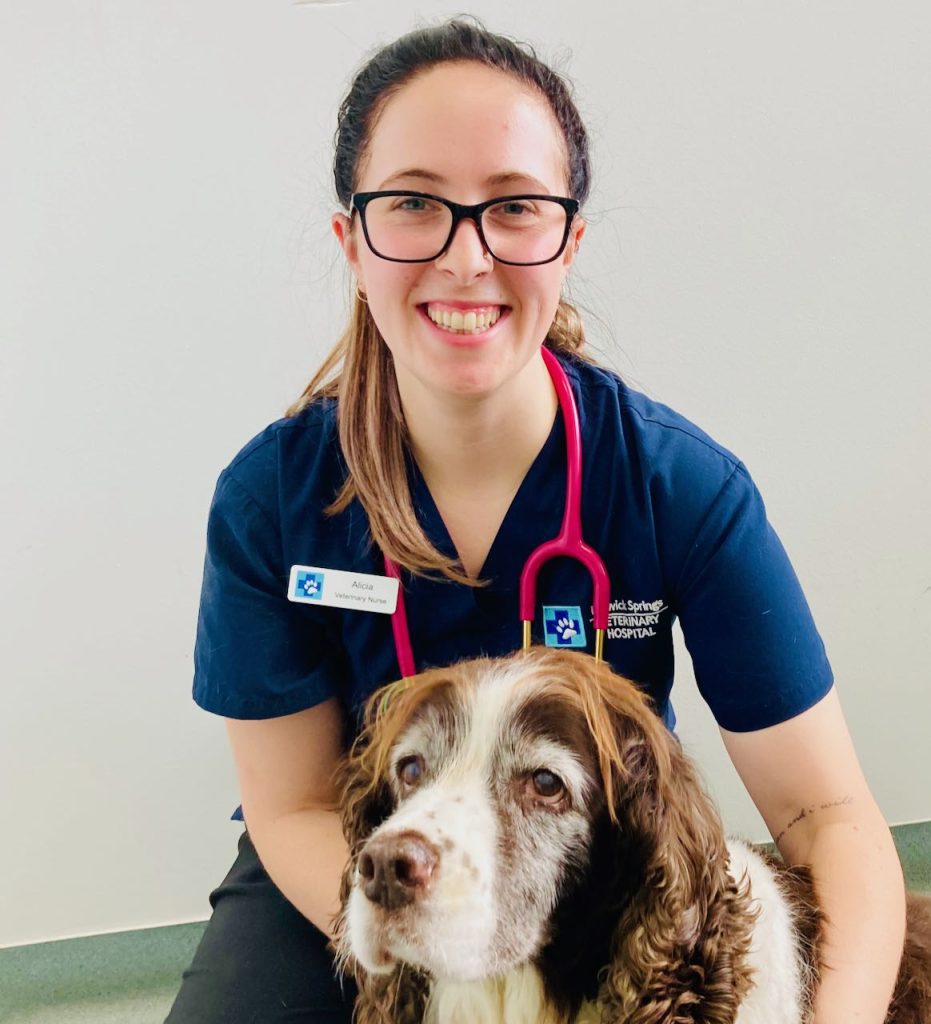 Alicia Gusling
BVetWildlifeSc, Cert III AnimSt
Trainee Veterinary Nurse
Alicia completed a bachelor of veterinary and wildlife science in late 2020 prior to starting her training as a veterinary nurse. She commenced work at Berwick Springs Veterinary Hospital after undertaking a clinical placement there as part of a Certificate III in animal studies. Alicia enjoys spending time learning about animals, and playing with her German Shepherd Maxi. She also has over a decade of Kung Fu experience under her belt.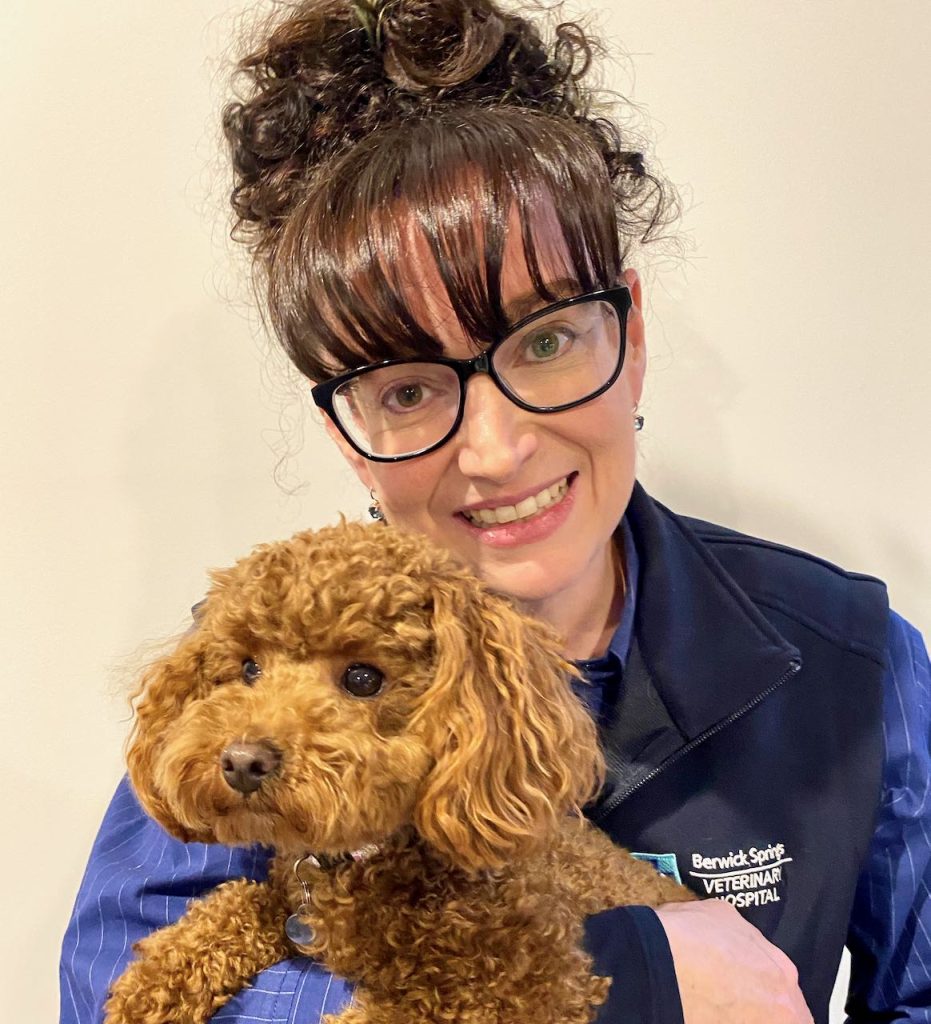 Receptionist
Trace graduated from her Diploma in Business Administration Course in 1992 where she was awarded Most Outstanding Student of the Year. Over the subsequent years, Trace has gained extensive experience in customer service and administration across a range of industries and has now taken the opportunity to work in one close to her heart.
In her spare time Trace enjoys travelling with hubby, musicals, great coffee and making artisan cards and jewellery. She also loves her family and daily snuggles with her red Toy Poodle Bella.
Our Clients Say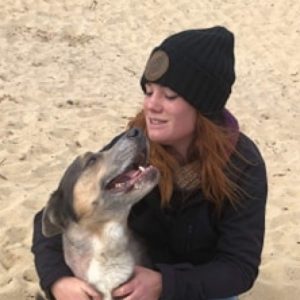 "I have had the most wonderful experience with this Vet clinic. We have returned to this clinic even after moving away because the service and expertise is phenomenal. We know our animals are in safe hands here!"
SHONNIE • EX-VET NURSE • BESSIE & DAPHNE'S OWNER

"Staff are friendly and helpful. Vets and nurses are knowledgable in treating rabbits. Would definitely recommend to anyone needing a rabbit savvy vet in the south east."
REBECCA • OSCAR'S OWNER

"Very experienced, competent Vets who take time to examine your pet carefully and give the right treatment. Very friendly staff. Highly recommended."
DENIS • COCO CHANEL'S OWNER
"Completely professional and super friendly staff. Our Burmese cat and new kitten have had the best of care. I drive a long way to attend this clinic as they clearly have a wealth of knowledge and experience."
LEANNE • GEMMA, PIP & MILLIE'S OWNER